Chief Executive
Anthony West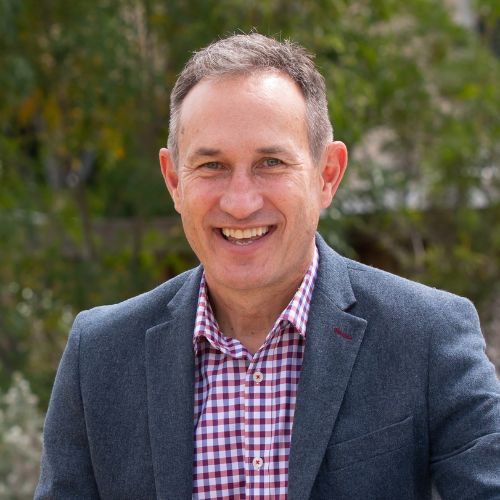 Anthony West is a physiotherapist with over 30 years' experience, having worked in a wide range of primary healthcare settings.
Anthony strongly believes in providing opportunities for people and communities to engage in healthy behaviours and to prevent ill health.
He's focused on improving healthcare delivery across a wide range of services. These include allied health, mental health, child health, Aboriginal and Torres Strait Islander health, maternity, and sexual and reproductive health.
He's a proud co-founder of the Old Thomson River Rd parkrun in Longreach. This is a great opportunity for the community to get together and exercise.
Anthony has a Bachelor of Physiotherapy, a Master of Sports Physiotherapy and a Graduate Certificate in Business. He's also a graduate of the Australian Institute of Company Directors.
Executive Director Medical Services
Dr David Walker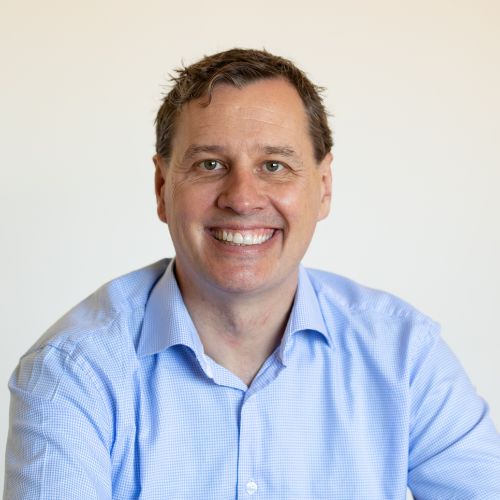 David Walker is a rural generalist who works with a passion for rural medicine, in particular mental health, and an interest in the patient experience of their illness and their subsequent health care.
Dr Walker has lived within the Longreach Community for 13 years and previously worked for five years as Director of Medical Services in Longreach, before stepping up to the role of providing professional leadership for the medical workforce across the entire health service in 2020.
David's focus is on delivering healthcare in remote settings and is committed to helping patients access high-quality health care as close to home as possible.
David has completed bachelor's degrees in Science, Medicine and Surgery. He completed a postgraduate qualification in Mental Health and more recently has obtained an associate fellowship of the Royal Australian College of Medical Administrators. David is currently completing a Master of Health Administration and is a Graduate of the Australian Institute of Company Directors.
Acting Executive Director Nursing and Midwifery Services
Karlee Quin
Karlee is a Registered Nurse with 25 years' experience in clinical and administrative roles across public and private health care sectors. She specialises in leading team rebuilding and restructuring projects during times of significant change and has a strong focus on investing in staff and the systems in which they operate.
Karlee's contributions to health service delivery and change management projects in lead agencies across Australia have included; Australian Army Medical Centre, NGOs, remote Northern Territory health facilities, Children's Health Queensland, Mater Health Services, Children's Advice and Transportation Coordination Hub, Health Improvement Unit within Queensland Patient Access Coordination Hub and Navigate Your Health Program within Children's Health Queensland, Department of Child Safety and Youth Justice.
Karlee has a Bachelor of Nursing from the Australian Catholic University, a Graduate Certificate in Paediatrics from The Royal College of Nursing and a Graduate Certificate in Management from the Australian Institute of Business.
Acting Executive Director of Aboriginal and Torres Strait Islander Health
Tina Griffiths
Ms Tina Griffiths is an Aboriginal woman from the Yugara lands of Meanjin, Southeast Queensland relocating to the Central West in 1999. She is an experienced senior officer with almost 25 years' experience across business administration, quality improvement and project management.
Tina has previously held roles of State Regional Coordinator Primary Health Care Quality Improvement and Audit of Best Practice, and Chronic Disease Strategic Coordinator for Central West Health. Her focus is on improving the health outcomes of Aboriginal and Torres Strait Islander peoples in the Central West communities and advocating for health equity for all people.
Having lived and raised a family in the central west gives her an in-depth understanding of the communities' needs. Through interactions with community groups, Tina better understands the issues of people of the central west.
In recognition of her commitment to Customer Focus and working collaboratively with clinicians she accepted the Queensland Health award of Excellence specifically for engagement of Aboriginal and Torres Strait Islander people.
General Manager Acute Health Services
Karen McLellan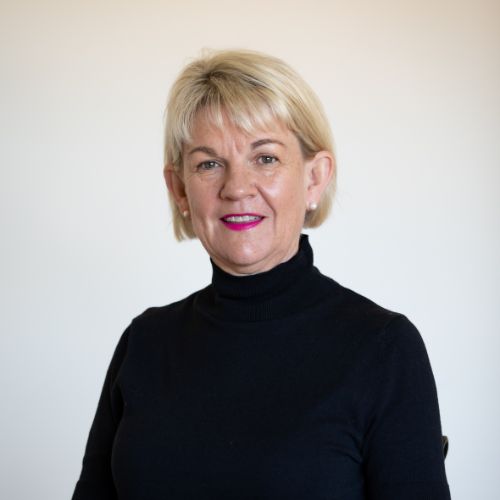 Karen McLellan has over 33 years' experience across nursing, midwifery, and project management roles.
Karen began her nursing career at Longreach Hospital as a registered nurse in 1987. She completed her nursing training at the Princess Alexandra Hospital in Brisbane.
She expanded her clinical experience working at the Mater Mothers, Toowoomba, Warwick, Guyra and Armidale and Blackall hospitals before returning to Longreach Hospital in 1996.
Karen was appointed as Longreach Director of Nursing position in 2010 before being appointed as the Director of Nursing, Transition and Commissioning in 2017.
To support this role, she completed a Diploma of Project Management (UNE).Karen is also studying for a Bachelor of Healthcare with Professional Honours – clinical Redesign (UTAS).
She led design and construction projects at Longreach Hospital, Aramac PHC, Boulia PHC and Wellbeing Centre and for the Blackall Hospital Redevelopment.
Karen is an Adjunct Senior Lecturer with Mt Isa Centre for Rural and Remote Health in recognition of her long standing association with James Cook University.
Executive Director Finance, Infrastructure and Support Services
Joseph Byrne
Joseph Byrne is an experienced financial professional with over 12 years' experience in leadership roles, most recently as Finance Manager of QEII Hospital.
He has extensive experience delivering financial services, leading projects and providing strategic analysis and advice in large and complex organisations.
Joe previously held roles with Children's Health Queensland, Metro North Hospital and Health Service and the Department of Housing and Public Works.
Joe is a member of CPA Australia and has a Bachelor of Business majoring in Human Resource Management.
Executive Director Workforce
Lorelle Coombe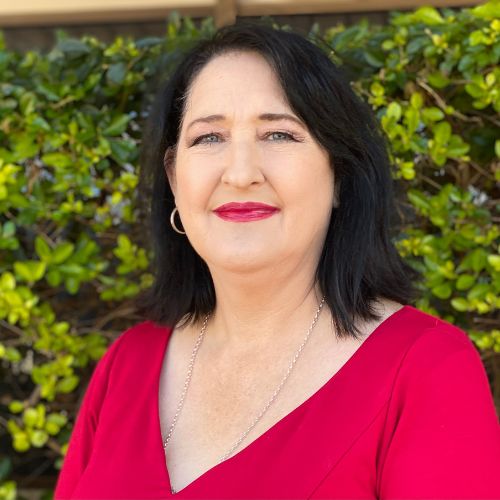 Lorelle Coombe joined our health service in August 2015 and supports the Board leading the strategic development for workforce, governance and information management.
She works with a team of executives to develop innovative ways to deliver high quality patient care and best possible outcomes.
Before joining Central West, Lorelle was the Regional Manager, Business Services with the Department of Natural Resources and Mines.
This role had a broad portfolio including human resource management, workplace health and safety, finance and assets, information technology and customer service centre management.
She's also held several executive positions with Central Queensland Institute TAFE, including Corporate Services Manager, Campus Manager and Director, Human Resources.
Lorelle has a Bachelor of Business (Accounting) and a Master of Business Administration with a focus on human resource.
Acting Executive Director of Governance, Performance, and Innovation
Nadish Kariyawasam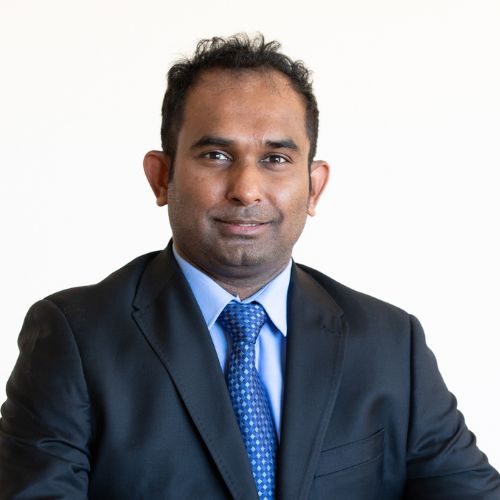 Nadish started his professional carrier as a Medical Officer in the Sri Lankan Department of Health. As the Medical Officer of Health Informatics, he spearheaded a pioneering Health Informatics project in Sri Lanka. Further, he successfully coordinated several inter-departmental and inter-agency projects for the Sri Lankan Department of Health.
Nadish joined Central West Hospital and Health Service as the Manager – Health Informatics in January 2017. He was appointed as the Director of Clinical Governance and Innovation in August 2019. During his tenure as the Director, he oversaw significant transformation and achievements in the Clinical Governance space, including leading the HHS to positive outcomes at the last two accreditation assessments. Nadish also acted as the General Manager of Primary Health Services for a few months in 2022.
Nadish holds a Bachelor's degree in Medicine and Surgery, a Master's degree Bio-Medical Informatics, and a Graduate Certificate in Research. Nadish is a Certified Health Informatician Australasia (CHIA), a Fellow of the Australian Institute of Digital Health (FAIDH), and a Member of the Australian Institute of Company Directors (MAICD). Nadish completed Queensland Health NextGen Executive Leadership Programme in 2022.
Chief Information Officer Rural and Remote
Helen Murray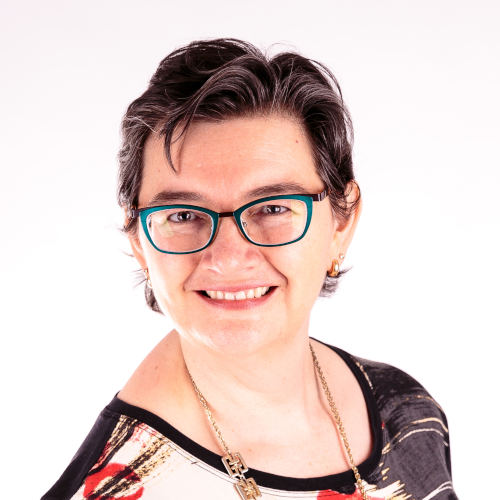 Helen Murray has been a registered nurse for more than 30 years and has extensive experience as a Company Director for several not for profit Boards.
She has a passion for health and IT and a solid track record delivering innovative technologies in rural and remote Queensland.
Helen was a founding member of the National E-Health Transition Authority, and instrumental in establishing key building blocks necessary for My Health Record.
She's held senior roles in private industry delivering some of Australia and New Zealand's first nurse led triage call centres after spending several years with NHS Scotland.
In recognition of her commitment to better healthcare through innovative technology she received the 2011 Women in Technology Professional Award. She also received the Women in Technology Outstanding ICT Achievement award in 2014 and was named Women in Technology ICT Ambassador for 2014.
Helen led the highly successful 'The Viewer' program which has won a number of awards. These include the Excellence in eGovernment Award for the Gov2.0 category in 2015 and Australia Day Awards in 2013 and 2014. It was also awarded the Queensland iAwards State Merit Recipient in 2012.
Helen has hospital based and tertiary qualifications, including a Bachelor of Nursing and a Graduate Certificate of Information Technology. She is also a graduate of the Australian Institute of Company Directors.