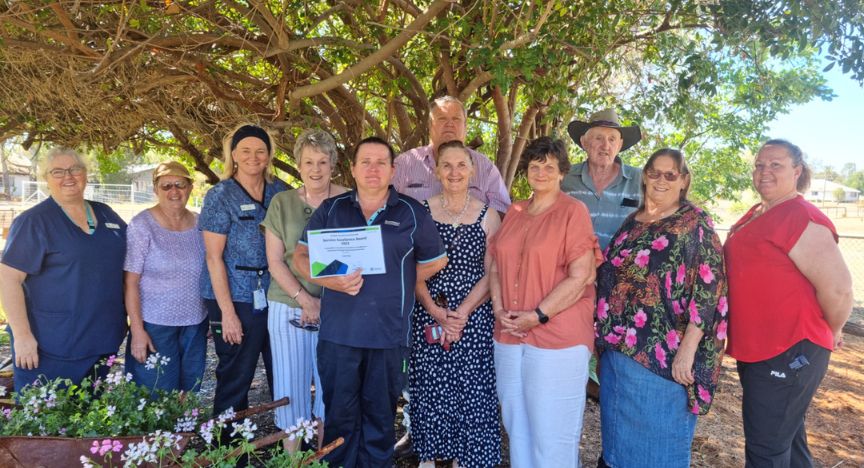 Tambo Primary Health Centre Operational Services Officer Leah Nay has been recognised with an award for excellence.
Tambo PHC Acting Director of Nursing Sue Campbell said the Strategic Operations Services 2023 Excellence Award recognised Ms Nay's dedication, commitment, and delivery of operational excellence.
"The award acknowledges the amazing work Leah has done within our clinic and more notably the gardens,'' Ms Campbell said.
"We are forever receiving compliments on how beautiful our grounds look.
"This includes winning ribbons for our flowers in the local show and special mention for 'best recovery garden' in the Council Garden Competition.
"Not only does Leah manage this everyday work but she also contributes to the health service
with driving of the ambulance during the week, part of a rotational roster to be on-call so that we do not work alone out of hours and being available to answer the phones when required.
"She has also undertaken study offered by Queensland Health and recently completed a Certificate III in Health Support Services.''
Ms Campbell said a presentation was held at the health centre with members of the community present, and supported by the Tambo Hospital Auxiliary, at which everyone was proud to acknowledge Ms Nay's work.