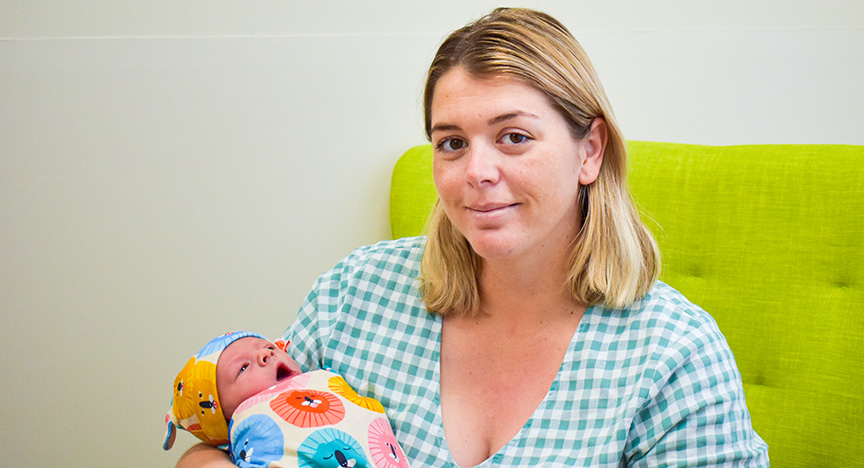 Longreach Hospital's maternity unit welcomed it's first baby of 2023.
Little Thomas was born to Longreach residents Kristen and Shane Elliott on 3 January. Thomas is their first child.
Ms Elliott said she was very happy to be able to have the birth in her home community with the support of the Longreach Hospital maternity team.
"I couldn't have hoped for a better experience,'' she said.
Acting Director of Nursing Longreach Hospital Susanne Bardon said the maternity unit was thrilled to be able to support the Elliott family as they welcomed the unit's first baby of 2023.
"It's always exciting to be at work in the New Year, at a time of renewal and new starts,'' she said.
"We have such a supportive specialist, medical and midwifery team here that can provide holistic maternity services to the entire family during these challenging times.''
Ms Bardon said Thomas was one of three babies born at Longreach so far this month. Last year (2022), the Longreach Hospital maternity unit recorded 80 births.
"On average, about 60 babies a year at born at Longreach Hospital,'' Ms Bardon said. "We had 63 births in 2021, 57 in 2020, 62 in 2019 and 61 in 2018.
Ms Bardon said the Central West Health maternity service operated as a Midwifery Group Practice, where each woman was assigned a known midwife who would provide most of her care pre, during and post-birth.
"The maternity service midwifery staff are supported by allied health professionals and General
Practitioners with specialist training in obstetrics,'' she said.
"In addition to our Longreach Midwifery Group Practice midwives at the birthing unit, our Central West Health midwives also provide outreach ante and postnatal services throughout the region, as does our partner the Royal Flying Doctor Service.
"Our Child Health team also plays a big part in our comprehensive service.''
The Longreach Hospital maternity unit offers three single ensuite rooms, a birth suite, a maternity assessment room, a nursery, and an equipment room.
"Importantly, the birthing suite also allows space for family to be with a woman and the birthing team during the birth of a baby if they choose,'' Ms Bardon said.
"We also have on-site accommodation at no cost at Longreach Hospital for women in the lead- up to giving birth from 36 weeks onwards. This is particularly convenient for women who live away from Longreach.''